I hope you and your loved ones are healthy and safe. The COVID-19 (Coronavirus) health crisis has contributed to heightened health and daily-living concerns. As the world faces these uncharted waters, it is essential that we work together to help contain the virus and support the well-being of all. What follows is to help provide perspective and preparedness.
CORONAVIRUSES: THE SCIENCE
Coronaviruses constitute a family of RNA (ribonucleic acid) viruses that are named based on spikes being present on their surface. Such a characteristic resembles a crown – "corona" in Latin. The 2019 Novel Coronavirus (2019-nCoV) is also referred to as SARS-CoV-2. It causes COVID-19 viral infection (Coronavirus Disease 2019) in humans. Other Coronaviruses that most have heard of are SARS (Severe Acute Respiratory Syndrome), which emerged in 2003, and MERS (Middle East Respiratory Syndrome), which became a concern in 2012 through 2014.
Experts believe that this virus came from bats, although the pangolin is a potential intermediate host. These speculations are based on genetic analyses showing similar genetic material between coronaviruses in these animals and that of the virus responsible for COVID-19.
Regarding, transmission, the primary mode of human-to-human transmission of the virus is through respiratory droplets (e.g., when individuals cough and sneeze). When individuals are within 6-feet (2 meters) of each other, respiratory droplets can enter the noses, mouths, and lungs (via inhalation) of those within close proximity. Other means by which the virus is transmitted include individuals touching infected surfaces/objects, followed by touching their eyes, noses, and/or mouths. Concerns about transmission occurring through stool and blood, among others, are emerging, nonetheless. According to Hannah Belfour from Drug Target Review, "COVID-19 has been shown to bind to ACE2 via the S protein on its surface. During infection, the S protein is cleaved into subunits, S1 and S2. S1 contains the receptor binding domain (RBD) which allows coronaviruses to directly bind to the peptidase domain (PD) of ACE2. S2 then likely plays a role in membrane fusion." Such insight provides knowledge about how the virus enters host cells, which could support the development of treatments.
The incubation period (time between exposure and symptom onset) appears to be 1-14 days, but emerging clinical cases suggest that the incubation period may be up to 24 days. However, there has been a case in which a 70-year-old man developed symptoms after 27 days. The median, however, is 5-6 days.
As of March 13, 2020 (12:53:03 pm), there are about 137,445 confirmed COVID-19 cases and 5,088 deaths worldwide (according to Coronavirus COVID-19 Global Cases map developed by the Johns Hopkins Center for Systems Science and Engineering). The median age of infected individuals is 50, and men have a slightly higher incidence of COVID-19. Individuals most at risk of severe illness from COVID-19 are older adults and individuals with chronic illnesses (e.g., lung disease, heart disease, diabetes, immune deficiency). Individuals who are immunocompromised have weakened immune systems, making it harder for their bodies to fight off infections. For example, cancer therapies (e.g., bone marrow transplant, chemotherapy, radiation therapy) and immunosuppressive medications (e.g., cyclosporine, azathioprine, rituximab, mycophenolate, prednisone) given to organ transplant recipients and individuals with autoimmune conditions such as rheumatoid arthritis and lupus. Individuals with HIV/AIDs who have low CD4 cell counts (T cells) are also likely at risk for severe illness related to COVID-19. It appears as though children have reduced susceptibility to the virus and when they are infected, symptoms are milder than those experienced by adults.
UPDATE
Data continues to emerge about affected populations. Although elderly individuals appear to be most at risk for hospitalization and mortality, the Centers for Disease Control and Prevention has released new data reporting that, among 508 individuals hospitalized for COVID-19, about 38% of them were aged 20-54 years. 
These viruses are often associated with mild cold-like symptoms and fever, although they may also cause more severe illnesses. Notably, there are reports of asymptomatic cases (individuals infected without overt symptoms) as well. Symptoms experienced by individuals with COVID-19 include the following:
Fever
Dry cough
Fatigue
Chills
Nasal congestion
Sputum production
Sore throat
Muscle or joint aches/pains
Headache
Difficulty breathing
Mild pneumonia
ARDS (Acute Respiratory Distress Syndrome)
Vomiting/diarrhea
Sepsis and septic shock
Death
PRECAUTIONS TO TAKE
Healthy hygiene is an essential step toward reducing the transmission of 2019-nCoV.
Healthy Habits to Adopt
Wash your hands with soap and water properly and often, especially before eating, and after going to the bathroom and changing a diaper, touching your face (remember to wash your hands before inserting/removing contact lenses), going out in public, and handling garbage, dirty laundry, and animals/animal waste.

2019-nCoV is particularly susceptible to soap because the virus contains a lipid (fatty) envelope that soap (surfactant) helps to dissolve; thereby, inactivating the virus. Soap is composed of amphiphiles or fat-like substances that help lift the virus from the skin and dissolve the bonds responsible for maintaining the virus' integrity (hold together the proteins, lipids, and RNA in the virus). On the other hand, alcohol-based hand sanitizers (comprised of at least 60% alcohol) that don't require water act as disinfectants. The use of such products makes you more prone to missing areas of your hand since you don't "lather up" as effectively as when you wash your hands with soap and water.
Proper handwashing includes wetting hands, lathering hands with soap for at least 20 seconds (be sure to get in between fingers, underneath fingernails, and on wrists), and rinsing with water for another 10 seconds. This amounts to 30 seconds in total. An easy way to ensure the proper length of time for handwashing is to sing Happy Birthday or the ABC's two times.
Avoid touching your face, especially your eyes, nose, and mouth.
Do your best to avoid touching high-touch surfaces in public places (e.g., elevator buttons, handrails, door handles). Use a tissue or sleeve to cover your hand/fingers if you must touch such surfaces.
Avoid shaking hands and hugging others.
Routinely clean your home and frequently touched surfaces inside your home (e.g., doorknobs, light switches, countertops, desks, toilets, faucets, cell phones, toys).
Avoid non-essential travel, including air travel. Embarking on cruise ships should be particularly avoided.
Avoid crowds. This is especially true in poorly ventilated areas.
Stay home if you are sick.
If you cough or sneeze, cough or sneeze into your elbow or tissue and then wash your hands.
If you're sick, wear a facemask. Please note that you shouldn't wear a facemask if you're not sick (unless you're caring for an individual who is sick). Facemasks are in short supply and wearing one unnecessarily could make them unavailable to those who need them.
Practice social distancing.
Distance yourself (at least 6-feet away) from individuals who are sick.
Rinse your nasal passages every night with a saline solution or xylitol nasal spray.
Use a humidifier at home and work, as moist air reduces the distance that viral particles can travel (as opposed to how far they can travel in dry air).
Take a sip of water every 15-minutes to prevent your mouth from becoming dry.
If you think you're infected, call your doctor first (don't arrive at the office without first discussing the possibility for telemedicine and/or office-quarantine protocol).
Plan for "what ifs" for situations such as childcare arrangments in the event of school closings.
If you do come down with COVID-19, follow these guidelines from the CDC.
If you do come down with COVID-19, avoid contact with pets (e.g., petting, snuggling, sharing the bed), in addition to other humans.
For basic preparedness needs, consult this CDC page. Additionally, the Centers for Disease Control and Prevention COVID-19 page is helpful for the latest medical advice regarding this condition (always consult with your doctor).
Healthy Dietary Practices
Good nutrition is key to keeping your immune system functioning optimally. A whole-foods based diet that avoids processed and refined foods is ideal. Research shows that colorful fruits and vegetables boost immunity.  Flavonoids such as those found in tea, citrus fruits, cocoa, and multiple plant foods help regulate immune function. Moreover, phytochemicals (biologically active compounds in plant foods) support a healthy gastrointestinal ecosystem where much of the immune system resides. The gut microbiome metabolizes phytochemicals such as polyphenols in plant foods, which yields metabolites that may positively influence the immune system. Plant foods are also rich in compounds such as antioxidants and phytochemicals that impart anti-inflammatory effects. The body is better positioned to fight off infections and maintain optimal immune function by mitigating excessive inflammation (utilizes immune reserves) – a feat that dietary intake of fiber and vitamins helps achieve.
Here are some top-nutrition tips for increasing your intake of foods and beverages with antiviral, anti-inflammatory, and immune-supportive properties:
Drink hydrating fluids such as filtered water, coconut water, herbal teas, and bone broth.
Drink green tea, a rich source of flavonoids and epigallocatechin gallate (EGCG).
Try to consume 10 servings of fruits and vegetables each day.
Eat the rainbow, consuming a variety of fruits and vegetables that contain vitamins, minerals, and antioxidants.

Citrus fruits (e.g., oranges, grapefruit, lemons, limes) are rich in vitamin C.
Red bell peppers are rich in vitamin C and beta-carotene (precursor to vitamin A).
Broccoli is high in provitamin vitamin A, vitamin C, and vitamin E.
Spinach is high in vitamin C, beta-carotene, and various antioxidants.
Papaya contains vitamin C, B vitamins, potassium, and folate.
Kiwi is a great source of vitamin C, as well as folate, vitamin K, and potassium.
Pomegranates possess antiviral properties, along with vitamin C, vitamin E, vitamin K, folate, potassium, and polyphenols.
Avocados contain vitamin E.
Raw garlic contains sulfur-containing compounds such as allicin that impart immune-boosting properties.
A variety of medicinal mushrooms, including shiitake, reishi, cordyceps, and turkeytail. Beta-glucans and other polysaccharides in mushrooms are powerful immune boosters, in addition to the various micronutrients such as vitamin D.

Ensure adequate amounts of lean protein (e.g., poultry is high in vitamin B6 and chicken stock contains nutrients that support gut health and immunity).
Shellfish is a rich source of zinc, an immune-boosting mineral.
Enjoy vitamin E-rich walnuts, almonds, and sunflower seeds.
Get sufficient amounts of foods rich in preformed vitamin A (e.g., egg yolks, beef and chicken liver, liverwurst, salmon, king mackerel, trout, meat, poultry, fortified foods such as breakfast cereals and dairy/some non-dairy milk alternatives)
Increase your intake of vitamin D-rich foods (e.g., salmon, herring, sardines, beef liver, egg yolks, mushrooms, fortified orange juice). Adequate vitamin D is important for immune health.
Consume immune-supporting herbs such as oregano and ginger.
Incorporate coconut oil, which contains antimicrobial properties, into your diet.
Consume fermented foods such as kimchi, raw sauerkraut, dairy-free kefir, and dairy-free yogurt.

Fermented foods support gut health, an important part of immune function.
Dairy-free yogurt is also often fortified with vitamin D.
Fermented foods should be avoided by individuals who have histamine sensitivity and mast cell disorder.

Avoid sugar and alcohol, as they weaken immune defenses.
Avoid refined carbohydrates and processed foods, which decrease immune function.
Avoid IgG/IgA food triggers. Avoiding these triggers responsible for increasing inflammation supports immune function.
Health, General Immune-Supportive Nutritional Supplements
Please understand that 2019-nCoV is a novel virus and we don't have the data to make any claims that specific supplements such as vitamins, minerals, and herbs will protect against or attenuate COVID-19. None of these have been tested against COVID-19. Please be cautious of companies or individuals who are trying to profit from this pandemic.
What we do have is general knowledge of nutrients and supplements to support immune function. With this in mind, the following are immune-supporting supplements that may strengthen the overall immunity of generally healthy adults.
UPDATE
Research suggests that, theoretically, high doses of vitamin A and vitamin D could increase the expression of angiotensin-converting enzyme (ACE2) receptors. Vitamin A and vitamin D are immune modulators, upregulating and downregulating processes based on what the body needs. If these vitamins do indeed upregulate ACE2 receptors, it is unfavorable – as communicated above, it is currently accepted that 2019-nCoV causes infection by entering human cells via ACE2 receptors. Thus, while it is necessary to maintain sufficient levels of these micronutrients, it may be best to avoid high dosages. If you are insufficient/deficient in vitamin D (25-hydroxyvitamin D level under 30 ng/dL), you live in an environment with little sun exposure, and/or you use cultural dress coverings that prevent skin from being exposed to the sun, supplementing with a low dosage of vitamin D3 (e.g., 1,000 IU) may be necessary. In light of these findings, it is wise to consume foods rich in vitamin A and D (see examples above under "Healthy Dietary Practices").
As always, check with your doctor before starting any new supplement, especially if you are taking medications, have a chronic health condition, are immunocompromised, and/or are pregnant/trying to conceive or are breastfeeding. A professional should assess the possibility of adverse events, and nutrient-nutrient, nutrient-herb, and nutrient-drug interactions. Just because something is labeled as healthy doesn't mean that it's healthy for everyone.
I'm not looking to reap any benefit from the current health crisis that the world is facing. However, several individuals have asked me to recommend some of my favorite immune-support products (again, these are products that support immune function and have not been researched in relation to 2019-nCoV/COVID-19). Therefore, you can check out this Immune Support category in my online dispensary.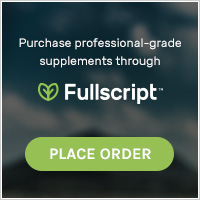 Healthy Lifestyle Practices
Maintaining a healthy lifestyle also plays a role in supporting immune function.
Here are general healthy lifestyle tips to optimize immune function:
Purchase What You Need But Don't Hoard
Having enough food, household supplies (e.g., soap, hand sanitizer, cleaning products, toilet paper), and medications (over-the-counter and prescription) to sustain you for about 2-4 weeks is prudent. Doing so will ensure you have the necessary items should you need to be quarantined at home. And it can reduce the number of times you need to visit the store and, thus, how frequently you expose yourself to close contact with others. However, hoarding is unnecessary and creates a situation in which some have excessive amounts of items while others have none. If you are one of the individuals who stocked up on enough toilet paper or household cleaners to last you through the year, please share with those in need. Ask your family, friends, and neighbors if they have enough supplies to help protect themselves from contracting COVID-19. We are amid a global health crisis. Let's work together and transmit the human spirit of generosity and graciousness.
Some general items to have on-hand include:
Frozen foods (frozen is better than canned), including fruits, vegetables, proteins (e.g., grass-fed or pasture-raised meats and poultry, wild-caught fish), and soups
Canned beans, sardines, and oysters
Jars or tetra-packed tomato sauce and diced tomatoes
Nuts and seeds
Eggs
Fresh fruits and vegetables
Dairy-free milk alternatives
Filtered water
Herbal teas
Electrolyte-rich beverages (e.g., coconut water)
Healthy fats (e.g., extra-virgin olive oil, avocado oil, macadamia nut oil, extra-virgin coconut oil)
Whole grains (e.g., quinoa, rice, oats)
Spices and herbs (e.g., oregano, ginger, turmeric, rosemary, cinnamon)
Manuka honey (as an immune-boosting supplement as opposed to as a sweetener)
Protein powder
Supplements and medications (both prescription and over-the-counter) that you use regularly
Saline or xylitol nasal spray
Decongestants, antihistamines, and acetaminophen
Household cleaning supplies, sponges, hand soap, toiletries, and laundry detergent
Disposable plates and utensils
Humidifier
Personal care items (e.g., toothpaste, dental floss picks, feminine products, body wash)
Essential oils with antiviral, antibacterial, and antifungal properties (e.g., tea tree, eucalyptus, Thieves or On Guard Wild blend rosemary) to diffuse in the air
First-aid kit, including hydrogen peroxide and rubbing alcohol
Pet food
I hope everyone experiences good health and emotional support during these challenging days. Remember to practice healthy hygiene and lifestyle practices, eat a healthy diet, and take necessary precautions to maintain health. You are likely navigating new terrain, having to process and find your way through uncertainty and anxiety. However, you are not alone. And, hopefully, the current health crisis will settle and your everyday routine will return. Please know that throughout history, crises have arisen, and humanity meets the challenges and emerges stronger than before.
HOW ARE YOU STAYING CALM AMID THE COVID-19 OUTBREAK? SHARE IN THE COMMENTS BELOW!